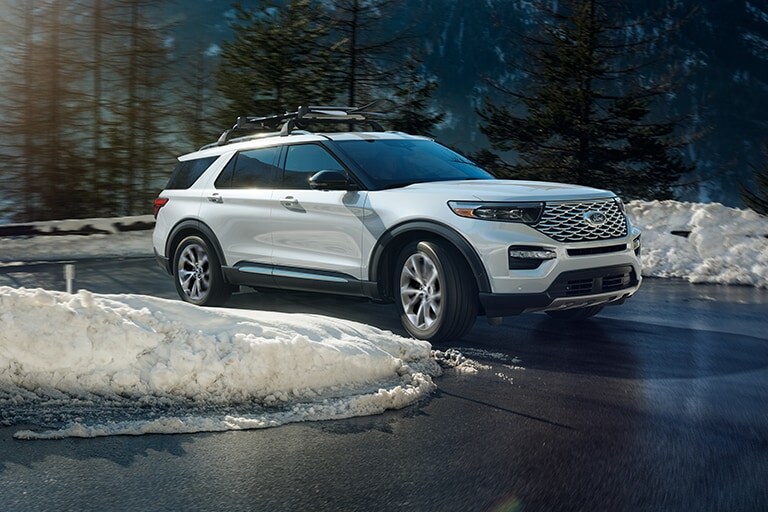 FORD EXPLORER
Stand out on any roadway when piloting an Explorer. This impressive SUV has room for your crew and the power to take you wherever you wish to roam. It's a great way to grace the roads..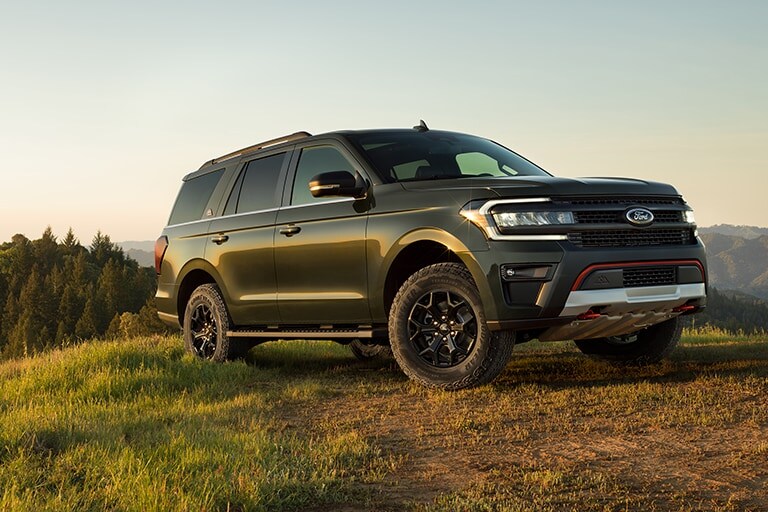 FORD EXPEDITION
Pursue your dreams in the family-friendly Expedition. Its larger-than-life stance oozes confidence, while the spacious and luxurious interior is a welcome balm to a fast-paced lifestyle. Journey with those you love and make great memories.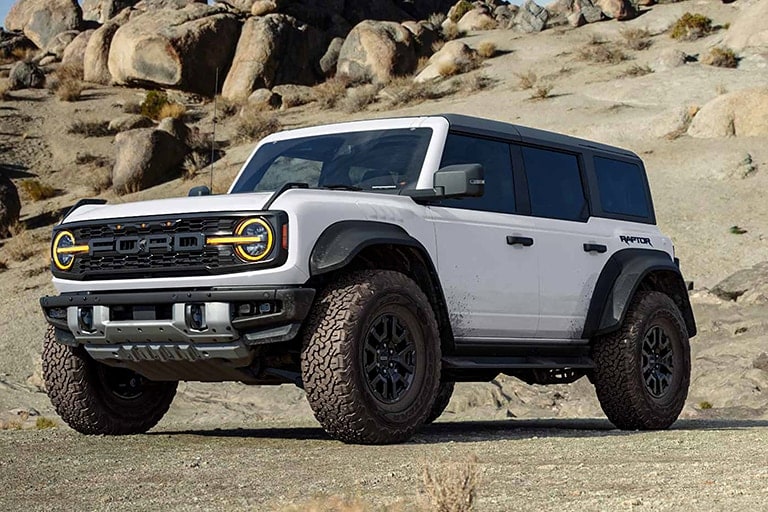 BRONCO
Be confident and explore in the Bronco. This versatile SUV is ready to deal with anything you throw its way. With its enhanced ground clearance, impressive crawl ratio, and unmatched performance, the hardest trails are a walk in the park.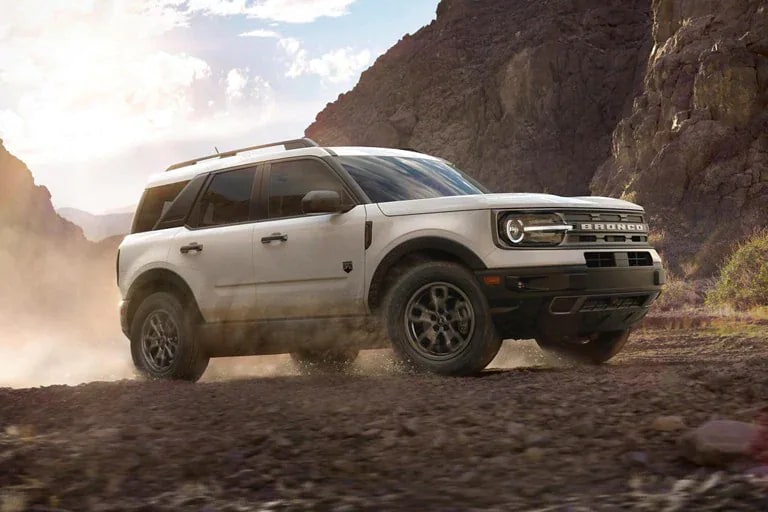 BRONCO SPORT
Get ready for adventure when piloting the Bronco Sport. It's designed to take you off-road or command respect in the city. Nothing stops this vehicle from shining.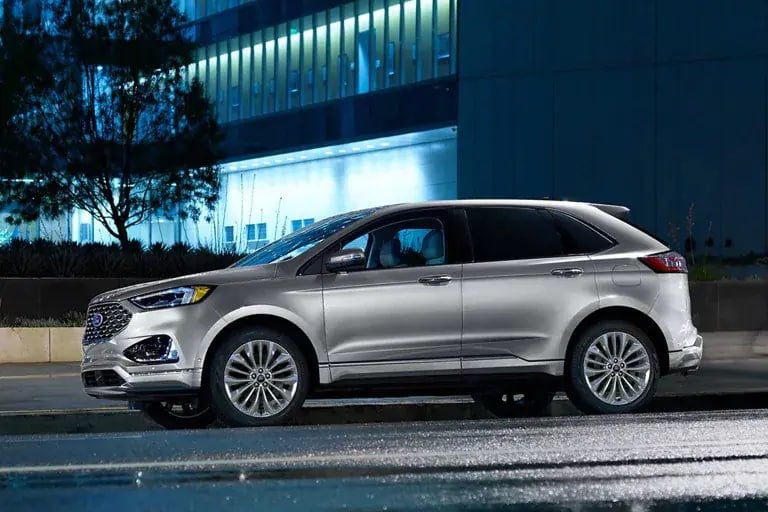 FORD EDGE
Stay sharp when piloting the Edge. This captivating SUV keeps your style in mind while delivering the performance you need to achieve your goals.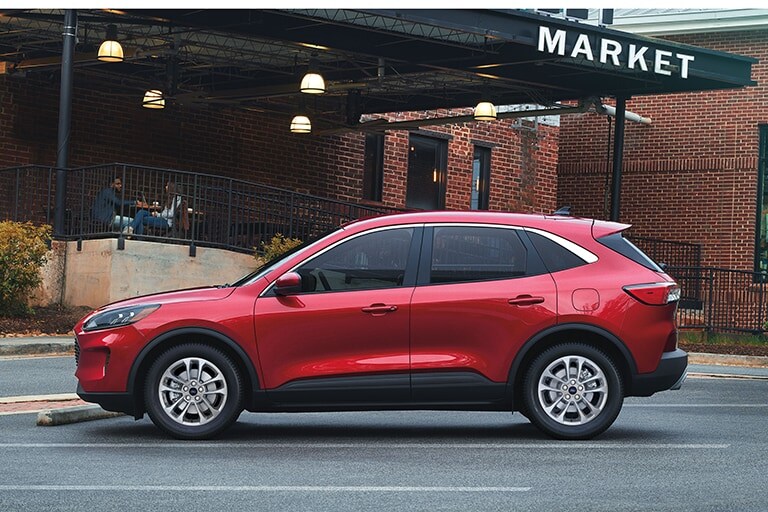 ESCAPE
Say hello to a better adventure. The Escape encapsulates what it means to experience a productive yet enchanting journey. Available with a hybrid powertrain, you can go further in this lovely SUV.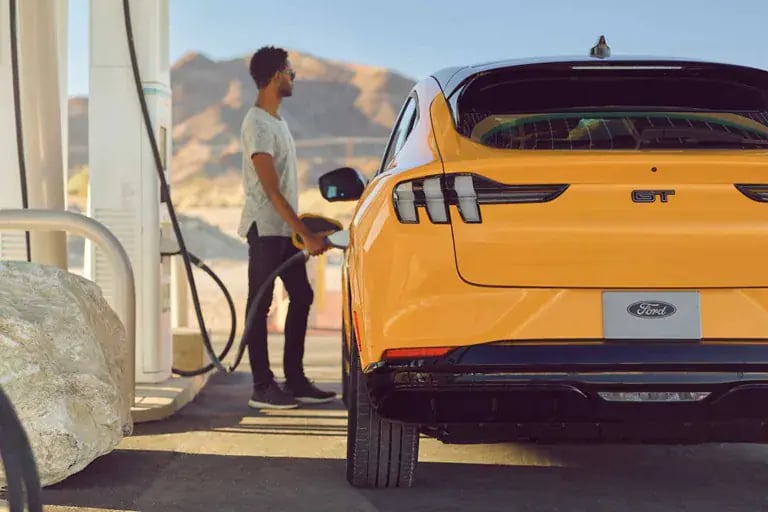 MUSTANG MACH-E
Experience all-electric excellence when piloting the Mustang Mach-E. As an impressive EV, this CUV is everything you want in a great ride. It's versatile, fun, innovative, and sophisticated. You're going to love every mile.
Compare the Ford Edge, Ford Escape, & Ford Explorer
Finding the perfect SUV is part of the fun, and when you have Matthews Ford Sandusky in your corner, you're certain to get more out of your journey. If you want power and additional seating room, the Ford Explorer and its third-row seating are for you. When you want to turn heads while making a name for yourself, the stylish Ford Edge is your muse. While the Ford Escape helps you navigate busy roads with a fuel economy that takes you beyond the sunset.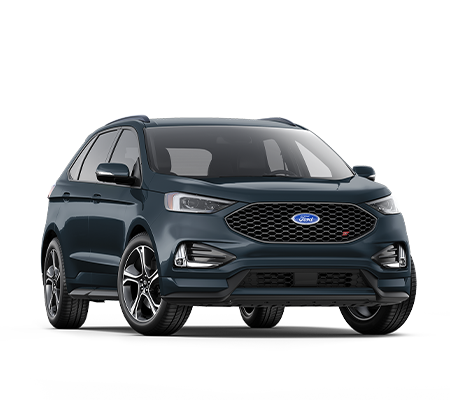 Edge
Starting MSRP
$37,945
Engine Power
250 hp @ 5,500 rpm
Fuel Capacity
18.5 gal.
Transmission
8-speed shiftable automatic

Cargo Space
39.2 cu. ft.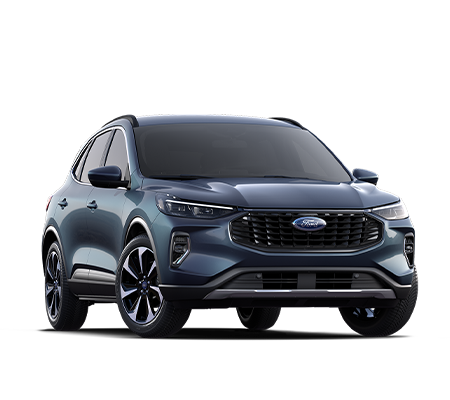 Escape
Starting MSRP
$28,000
Engine Power
250 @ 5,500 rpm
Fuel Capacity
15.7 gal.
Transmission
8-speed shiftable automatic

Cargo Space
37.5 cu. ft.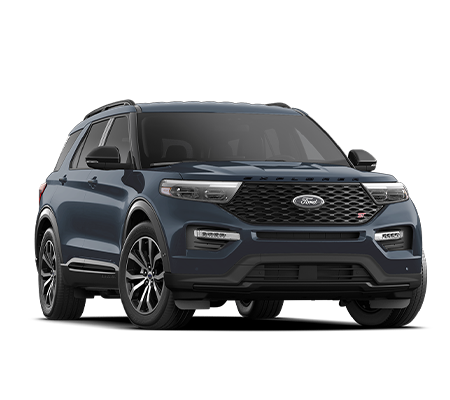 Explorer
Starting MSRP
$36,760
Engine Power
300 hp @ 5,500 rpm
Fuel Capacity
20.2
Transmission
10-speed shiftable automatic

Cargo Space
47.9 cu. ft.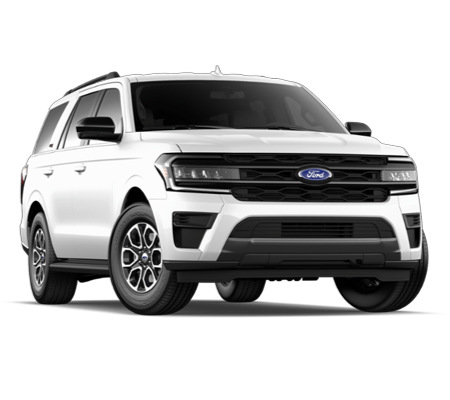 Expedition
Starting MSRP
$55,125
Engine Power
400 @ 5,000 rpm
Fuel Capacity
27.8 gal.
Transmission
10-speed automatic with SelectShift®

Cargo Space
79.6 cu. ft.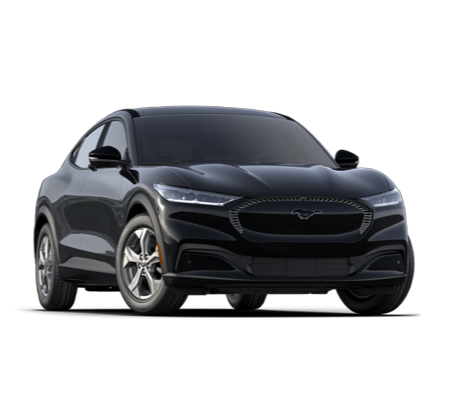 Mustang Mach-E
Starting MSRP
$63,995
Battery Size
70 kWh (usable capacity)
Range
270 Miles
0-60 Time
3.8 Seconds

Seating
5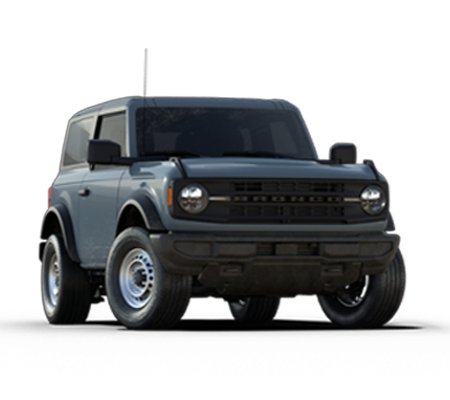 Bronco
Starting MSRP
$34,595
Engine Power
418 hp @ 5,500 rpm
Fuel Capacity
21.2 gal.
Transmission
10-Speed Automatic

Cargo Space
77.6 cu. ft.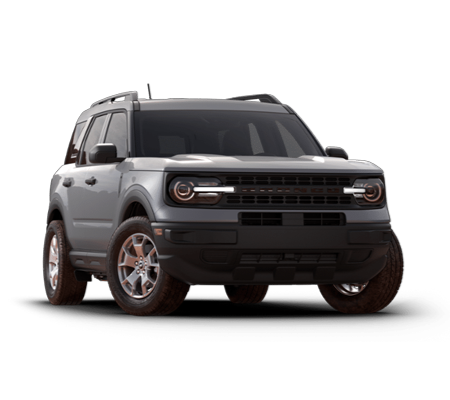 Bronco Sport
Starting MSRP
$29,215
Engine Power
250 hp @ 5,500 rpm
Fuel Capacity
16 gal.
Transmission
8-Speed Automatic

Cargo Space
32.4 cu. ft.
Everyone is a winner when driving a Ford SUV or CUV.
How can we help?
* Indicates a required field